Still Life
On Pastelmat
Using
Colored Pencil


"Afternoon Tea"
In this course you'll learn how to draw glass and reflections on a non-absorbent surface.
This is a pre-recorded, HD video course.


I guide you through the process, with full-length video segments of the entire process from start to finish!
Each video has my voice walking you through each step, with detailed explanations for each lesson.
This course covers the entire process starting at the beginning where I discuss how to layout the image on your paper.
I show you through logically laid out video in short 15 to 20 minute segments at a time.
This is a step-by-step approach to drawing with solvent and how to apply multiple layers of rich pencil pigment.
Over the course of 7 hours (viewed at your own pace) I show you all the marks I make in real time.
You have the option of speeding up the videos and slowing them down where needed.
That's the beauty of a full course project on HD video! You can pause, rewind, speed up or slow it down, and reach out to me and ask for help any time.
Downloadable documents included:
Line Drawing (traceable image)
17 page written PDF document of the step-by-step process
Reference Photo
Full materials list including each pencil colors used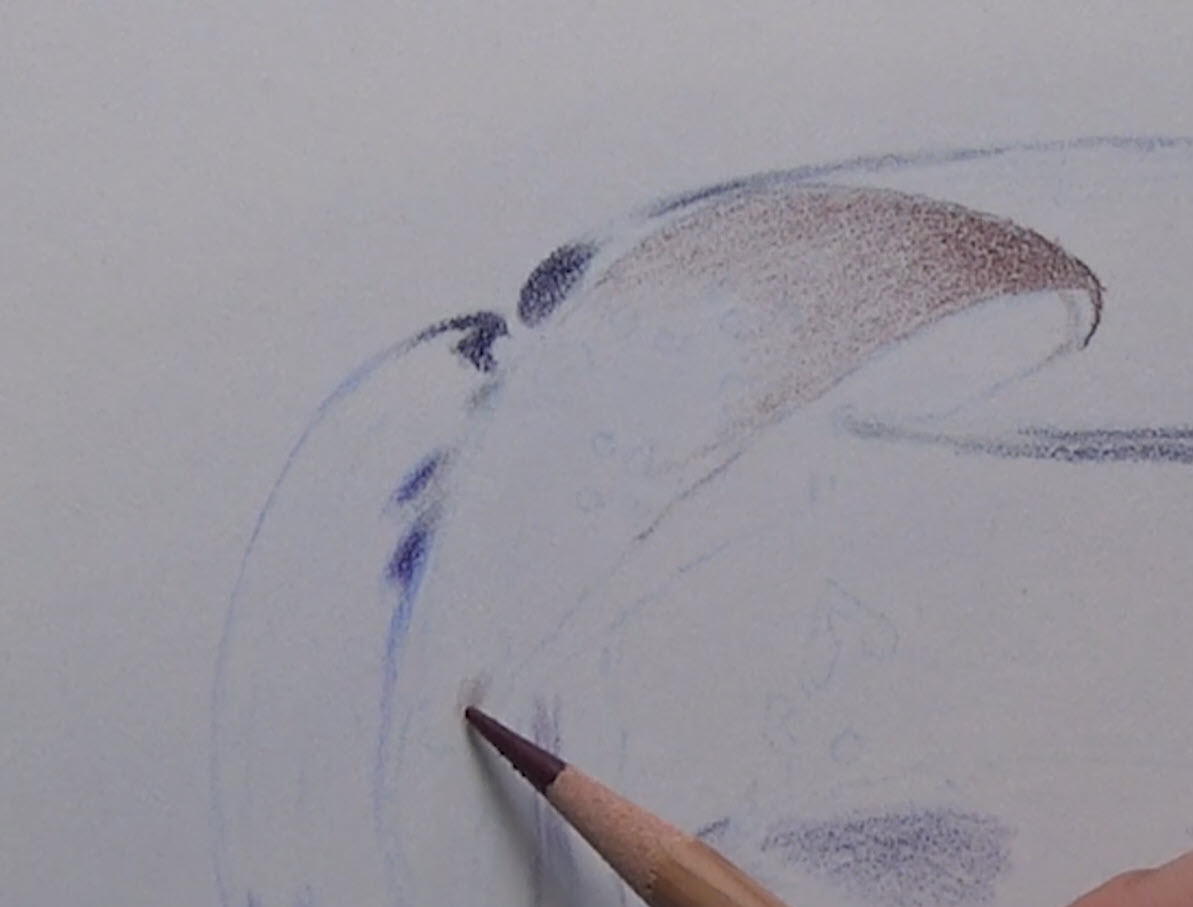 initial steps
Starting with the line drawing and adding some shading for context of the area.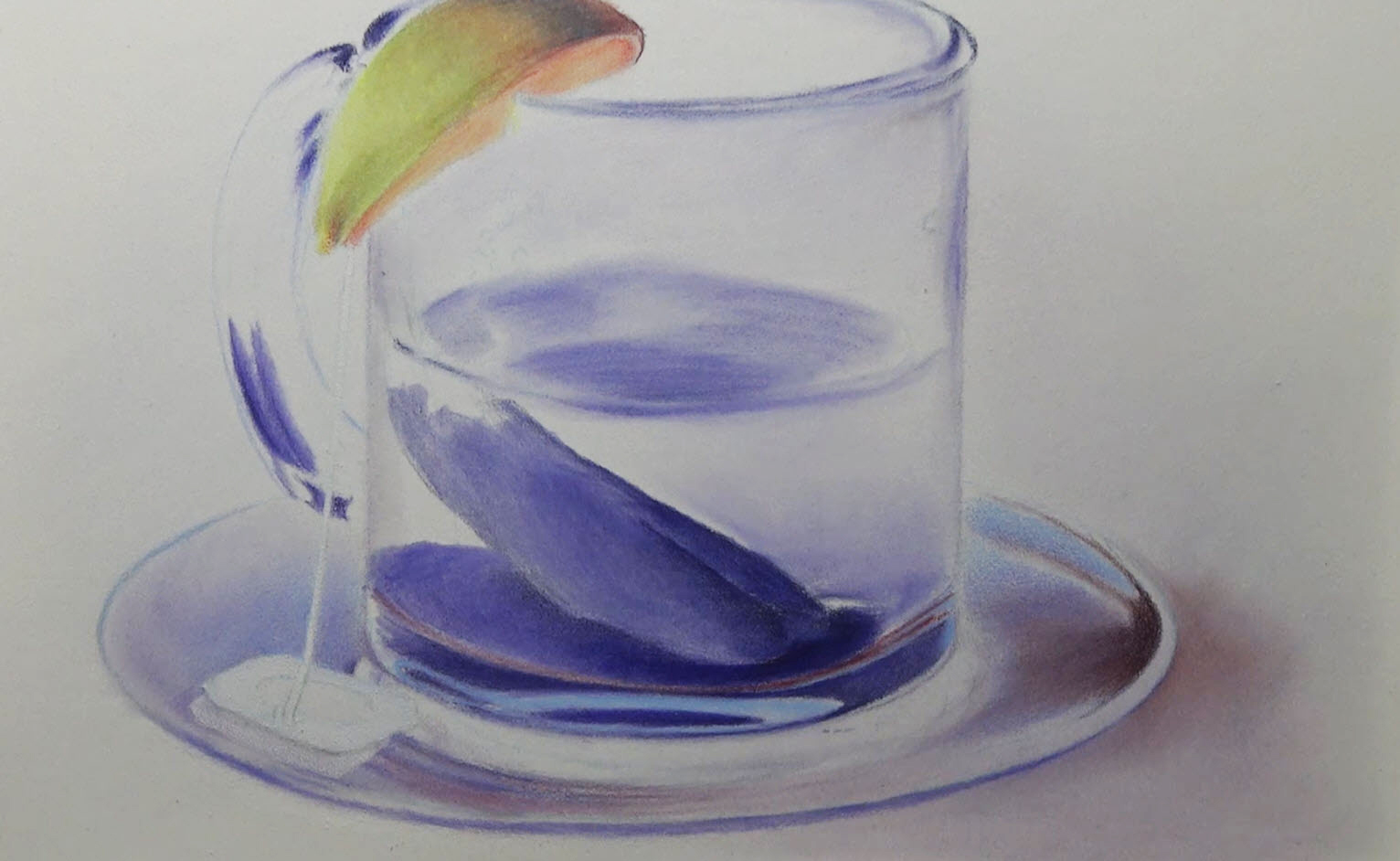 Drawing the underpainting with blue violet and some reds in the darkest shadows.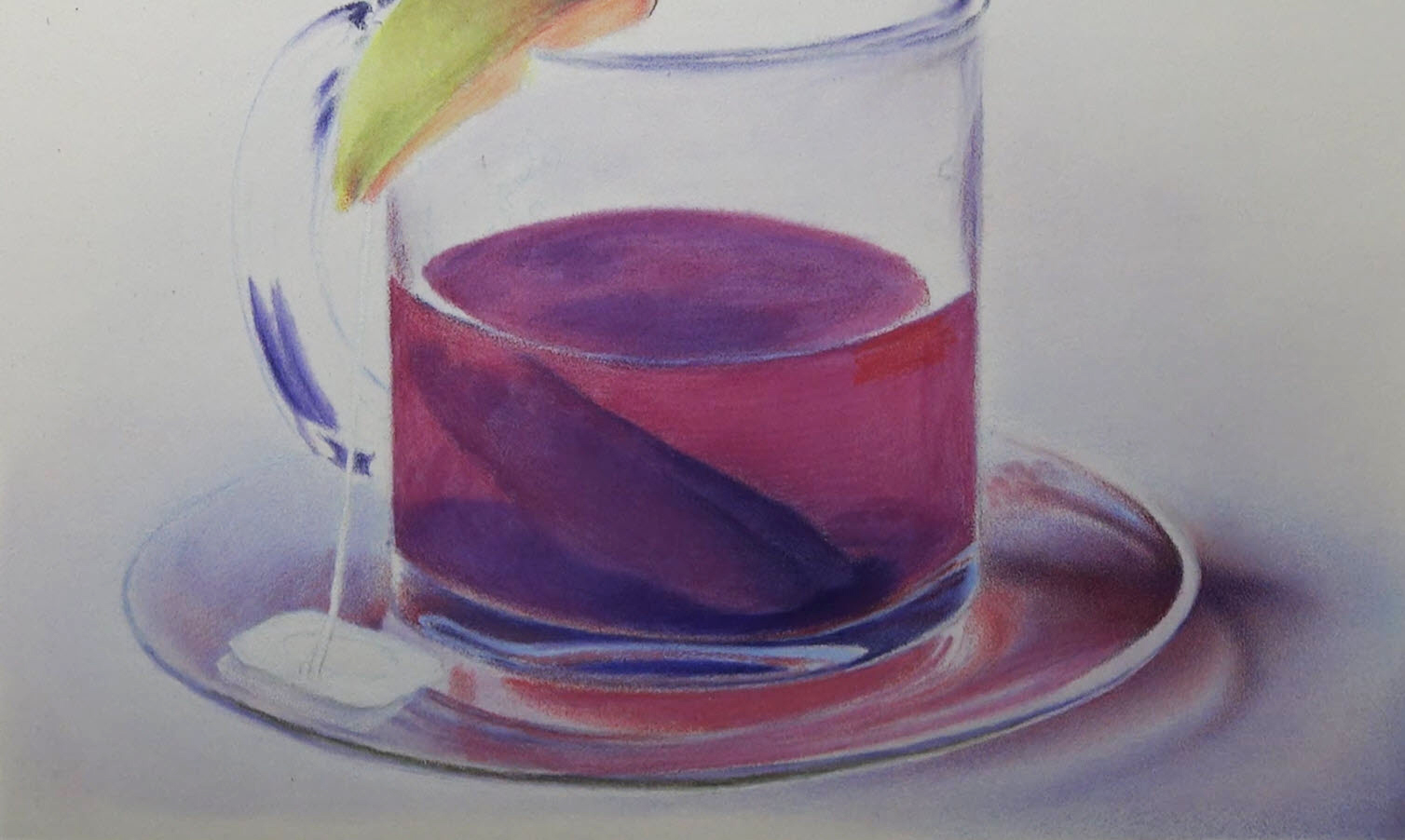 build up of shadows
Building up the local colors with more intensity.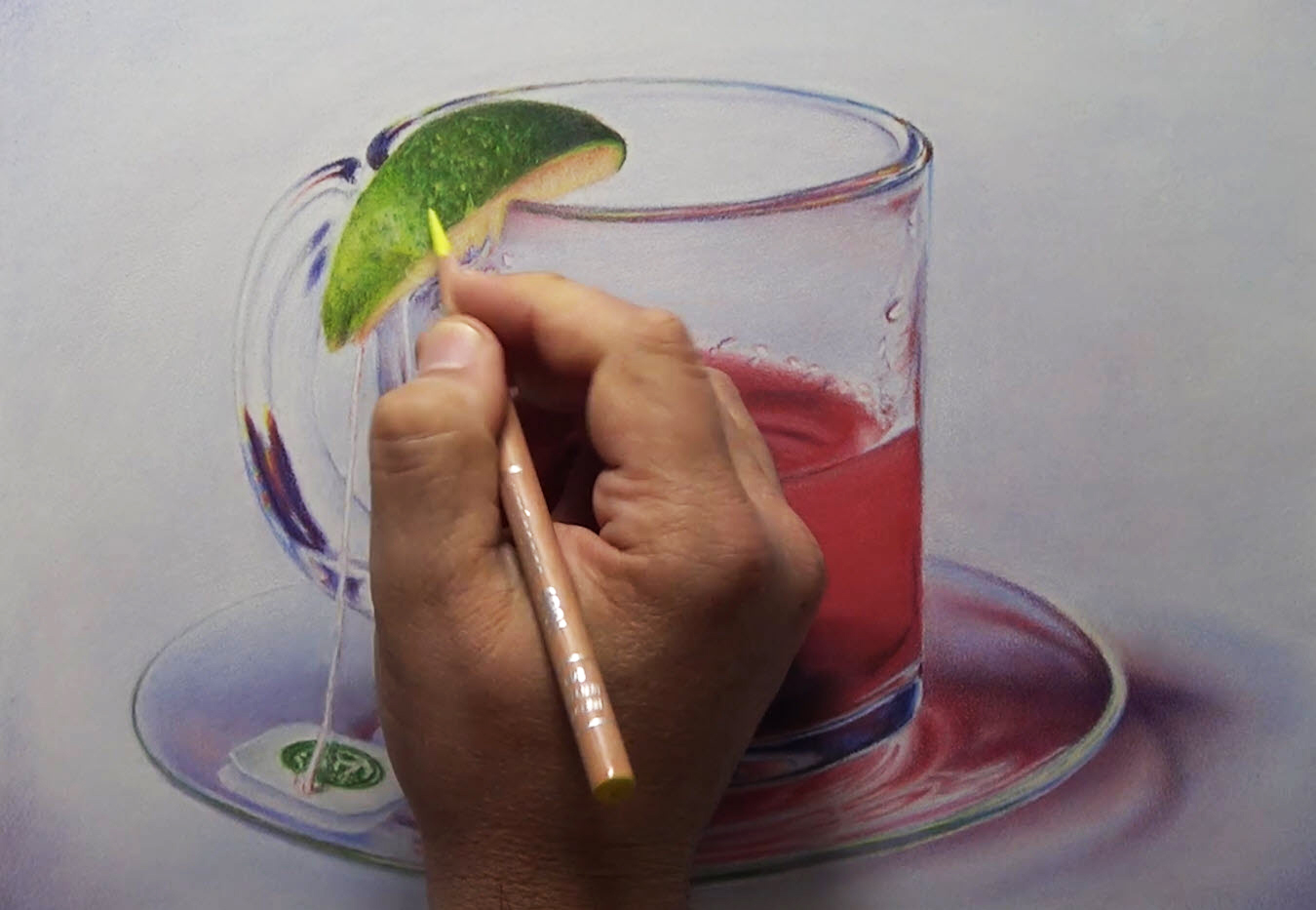 detailed layering
Adding more details and creating various textures.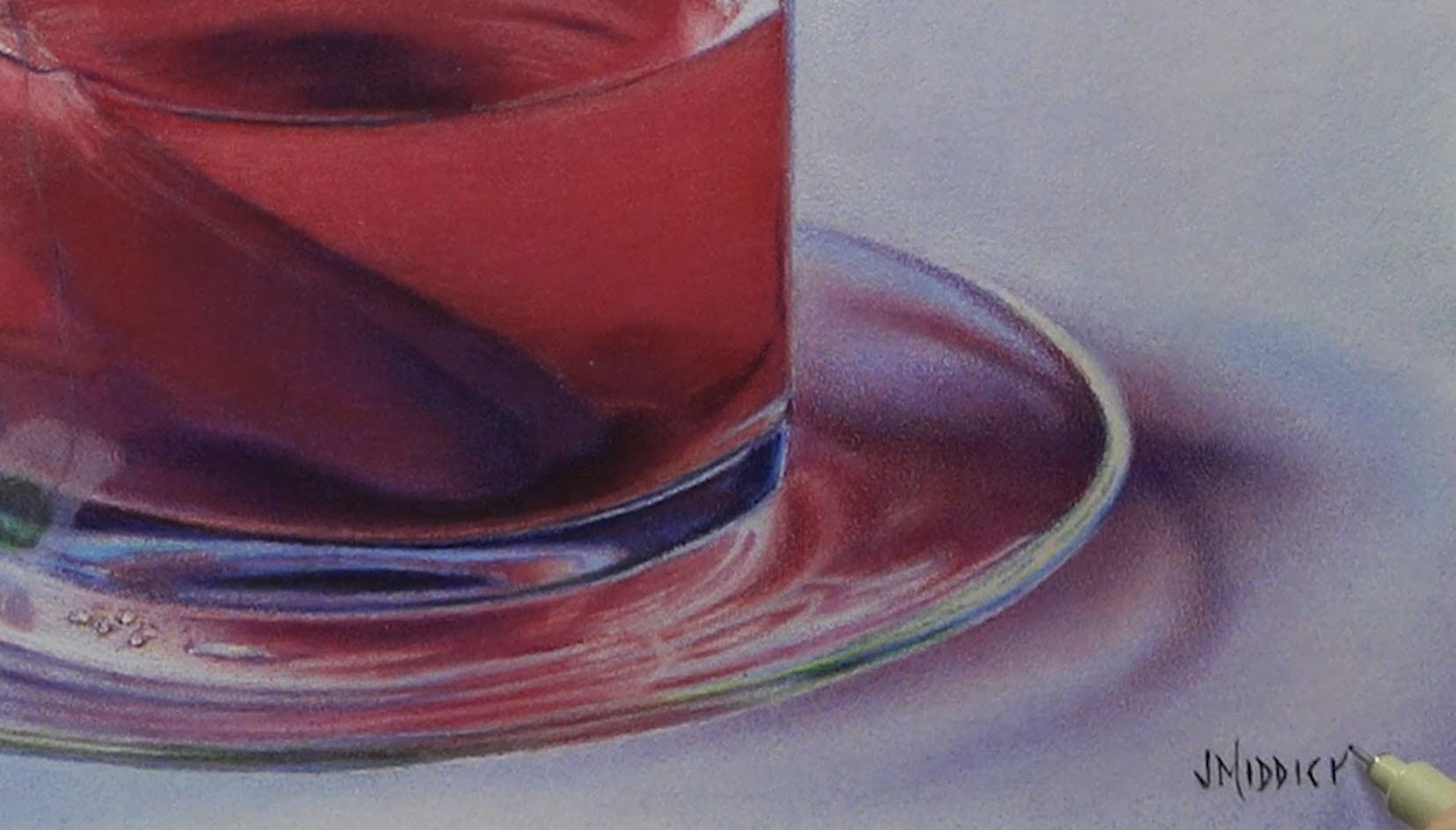 signature
Signing your piece with a micron pen once complete!