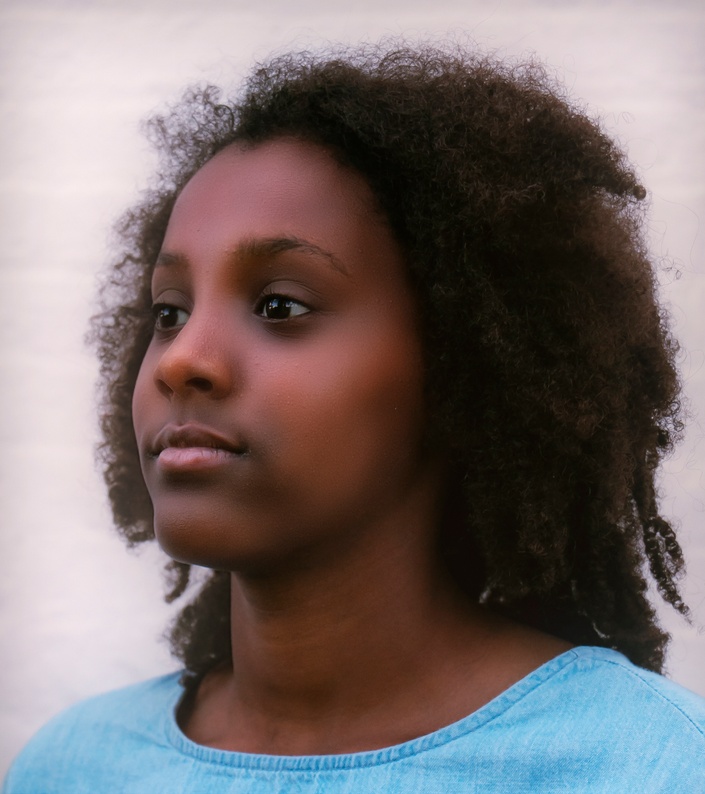 CP Portrait Workshop - Drawing Smooth Dark Skin
Live Workshop - Learn how to draw smooth realistic skin and ethnic hair in this 2 day workshop!
Do you want to learn to draw realistic dark skin tones?
In this 2-Day Colored Pencil Portrait Workshop, we will be drawing a portrait of "Ziah in blue".
This is a Live, 8-Hour Workshop
Dates: June 25th and 26th
Time: 11:00 AM to 3:00 EDT / 2 days, 4 hours per day / Friday and Saturday

This is a young female model with dark skin and curly hair. She has the most amazing smooth skin!
As an artist, you can't help but want to draw this skin.
To make her look as realistic as possible, you'll learn how to capture the subtleties of her features accurately.
There are many methods for doing this. We'll explore these techniques together so that you have the tools you need to create compelling portraits of people from any background or ethnicity.
Because my goal is not only for your drawings to look good, but also for you to be confident throughout the drawing process!
I've spent years drawing portraits and I now I love to share what I know with others who want more from their art.
If you've already got the desire and the willingness to put in the work, then join this hands-on workshop with me and the rest of the students as we all learn together.
I'm going to show you how I make decisions during the drawing process in this workshop as we draw "Ziah in Blue" together.

We'll talk about principles as we draw. You won't be following a step-by-step formula.
You'll learn how to make independent decisions that you can apply to your own drawing.
I'll show you how to remain consistent with a process without being married to an exact formula. Staying focused on the goal!
It's an incredible experience to be part of a safe group where we support each other.
This 2-day colored pencil workshop is set to start on Friday, June 25.
"Ziah in blue"
Here's the reference we will use to draw together.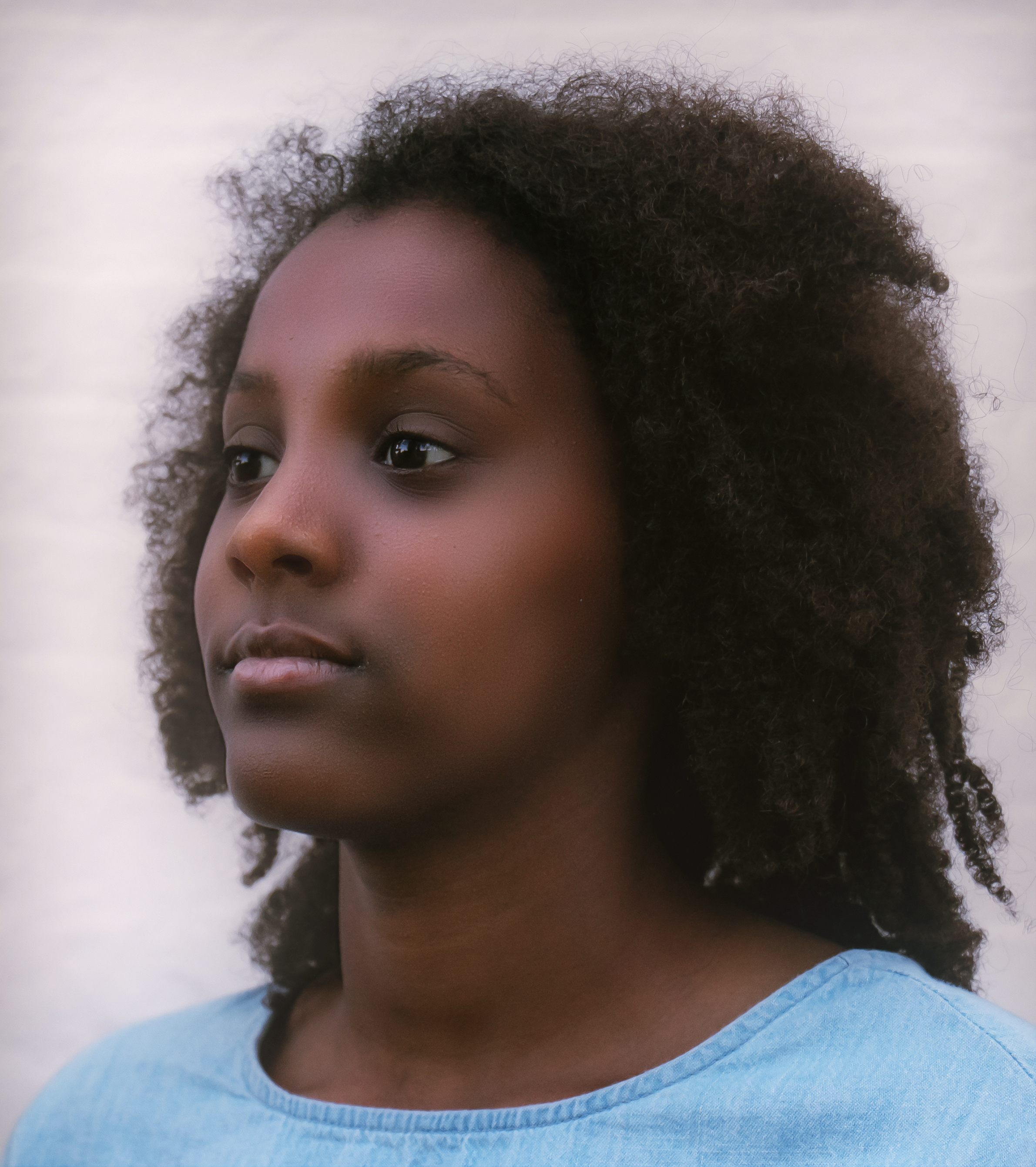 You'll be able to share your progress with the group or with me privately.
We'll be able to get all the essentials down and very little will be left out. This is a hands-on working workshop.

You'll walk away knowing:
How to start with the darkest colors first (The grisaille method)
How to use opposite colors for the underpainting
How to render very quickly
How to create an accurate likeness
How to show key differences in the female face
This is an intensive hands-on workshop with lots of drawing time.
The goal of the workshop is to help you learn how to draw accurately and as quickly as possible!
We'll be going over the essentials you need to know. We'll discuss pencils and paper selection, measuring your subject for accuracy (as you move through the drawing), creating depth and dimension through shading, using simple color theory for skin tones and hair color, as well as many other topics related to creating realistic portraits.
We'll go over every aspect of creating a realistic portrait including how to draw hair, eyes, skin tones, and more!
We'll also cover everything you need to know about choosing your subject and setting up for success before even picking up a pencil!

By the end of this workshop, you'll be able to take what you learn and apply it to your own portraits!
---
Your Instructor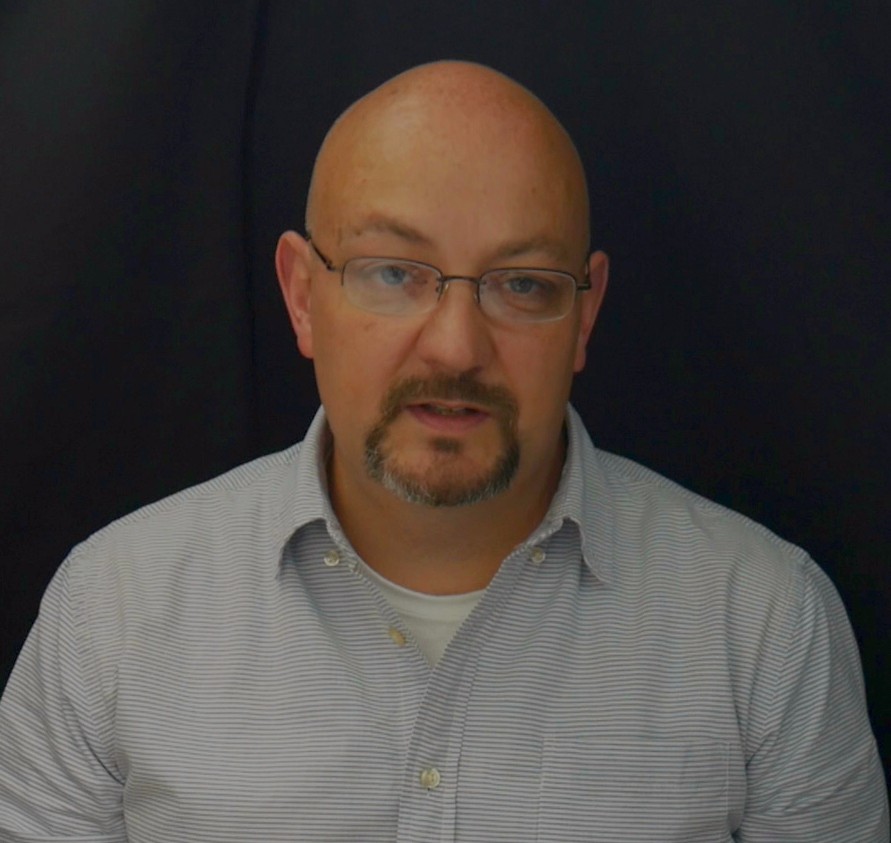 John Middick is an award-winning artist, instructor, and creator of the Sharpened Artist Academy and community. He's the creator and host of the highly-rated Colored Pencil Podcast. He returned to art around 2009 after a 20-year hiatus, and has since become an influential voice in the Colored Pencil community, where he seeks to provide other aspiring artists with easy access to resources and information about developing their craft. John is an active member of the Colored Pencil Society of America (CPSA), and also maintains a regular online presence through his podcast, website, social media, and the new Sharpened Artist Academy. He lives with his family in Cincinnati, Ohio.
Course Curriculum
Materials List and References
Available in days
days after you enroll
Workshop Recording
Available in days
days after you enroll
After the Workshop
Available in days
days after you enroll
Frequently Asked Questions
When does this workshop begin?
The Workshop was first delivered live on Friday, June 25, from 11:00 - 3:00 Eastern Daylight time. The second day was on Saturday, June 26, 11:00 - 3:00 Eastern Daylight time. It was taught live. You'll be given lifetime access to the recordings once you purchase.
How long do I have access to this workshop
How does lifetime access sound? After enrolling, you have unlimited access to this course for as long as you like - across any and all devices you own.
Do I have to attend live and what if I miss a class?
You do NOT have to attend live. If you miss a class it will be made available for you the next day in the morning.
When will I get the materials list?
The materials list, references, line drawing, and the hour-by-hour schedule is available inside the course module.