The Presale has ended.
To purchase the course go here:
https://sharpenedartistacademy.teachable.com/p/colored-pencil-portrait-course/?preview=logged_out
---
The Presale along with ALL the BONUSES ends in..
If you sign up during the Presale (the presale ends on July 13) here's some of the Bonuses you'll get:
These are limited-time offer bonuses!!
Here is what you'll get if you sign up during the Presale!
1. A gift package that will be shipped to your house! (These materials are given out on a first come, first serve basis while supplies last.)
What's included in the package?
**Some of my favorite products!
**A Gyclee Limited Edition print of one of my latest portraits!
**Some Derwent Pencils!!
2. Bonus Photos -- 40 high-res, royalty-free portrait photos to use as references for your own artwork or practice.
3. A BONUS Course: Artists' Guide To Better Photo Taking - And you don't need a big expensive camera for this course.
The Presale is from June 24 thru July 13. Only the first 30 students will be admitted.

---
Ready to transform your portraits and start creating artwork that looks lifelike and REAL? This is the portrait course you've been looking for!
In this course you'll be guided through the step-by-step processes that John uses to create his award-winning colored pencil portraits, including:
4. Setting up the workspace
5. Taking art notes on approach
6. Testing the colors and color swatching
7. The layout process and choice of paper and medium
8. The several stages of rendering the drawing
9. Final considerations and protecting the piece
This course includes bite-sized exercises to fully learn each facial feature in isolation.
Plus 3 full portrait demonstrations in real time recorded video -- no filler or YouTube speed drawings!
You'll be able to follow along from beginning to end, understanding the human head and then moving on to fundamental portrait development (including the selection of a model and pose that will work for your desired result).
We'll focus on:
* Learning each facial feature separately and at various angles in order to be successful regardless of the pose
* Experimenting with a variety of drawing surfaces including: sanded paper, cotton paper (like Stonehenge), watercolor paper, and toned color paper
* Using both oil and wax based colored pencils
* The appropriate use of solvent
* Burnishing (when and why)
* Tried-and-true pencil techniques
* Using PanPastel for quick coverage on backgrounds
PLUS you'll learn how and when to use advanced colored pencil products from the Brush and Pencil company, such as Powder Blender, Touch Up Texture, and Titanium White.
You'll also learn a range of secret techniques to create a true likeness and capture personality in the subjects you're drawing. When and how to break the "rules".
After taking this course, you'll know how and why to make each decision along the way as you create your own amazing portraiture art. You'll be ready to create portraits for your own enjoyment, or even commission work for clients!
Before you know it, you'll have people commenting, "How did you create something that looks so real??"
The course has 2 pricing and access options
-Yearly Access-
Yearly access to this course offers the following:
1. One year FULL access to the course (24 hours a day, 7 days a week)
2. Full-length HD Demonstrations - Video and audio demonstrations from your instructor
3. Your Turn - An exercise portion at the end of each lesson
4. Downloadable PDF workbooks
5. Community support - Through the online forum within the course modules
6. Live (and recorded) Office Hours - Chat on video with me and other Face Value students (4 months/ twice a month)
7. Video Critiques - Free video critiques of your work
8. Direct Access to Instructor - Direct email access to me via email anytime,
And...
9. An immersive experience with the best material on the topic of portrait art, leading to a total portrait-drawing transformation!
-Lifetime Access-
Lifetime access includes everything offered inside the Yearly access as well as the following:
1. Full lifetime access with all bonuses and upgrades in the future!
2. Two art mentoring calls. These are one on one calls with John to discuss your art projects and get immediate feedback and support
3. Live (and recorded) Office Hours - Chat on video with me and other Face Value students
4. Video Critiques - Lifetime, Free video critiques of your work!
Your Instructor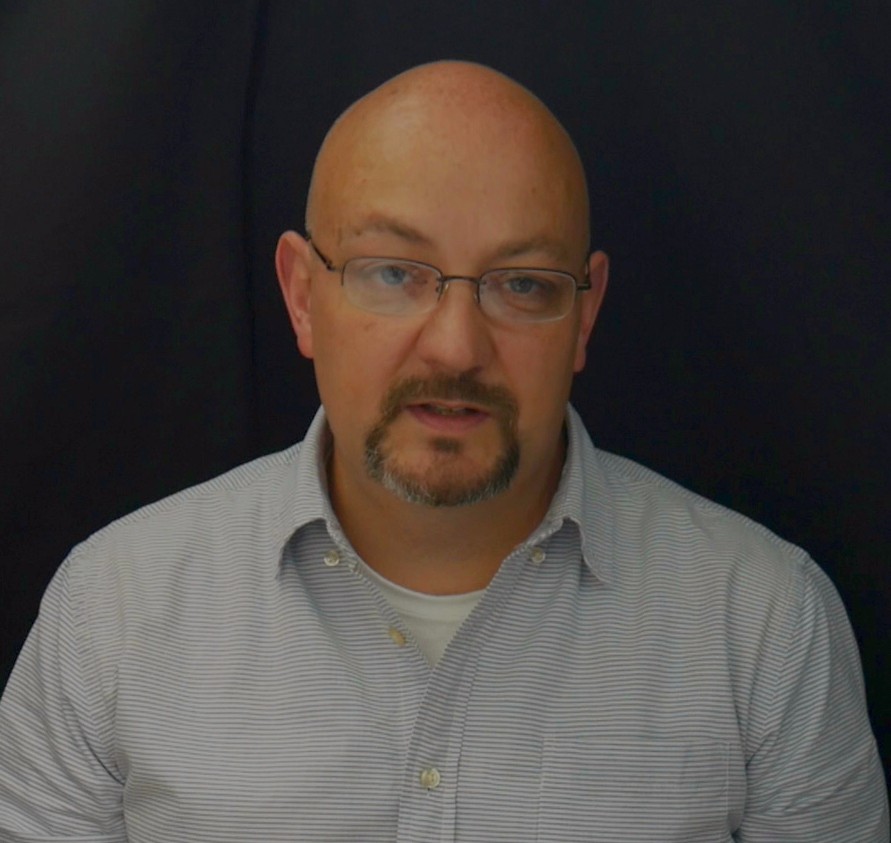 John Middick is an award-winning artist, instructor, and creator of the Sharpened Artist Academy and community. He's the creator and host of the highly-rated Colored Pencil Podcast. He returned to art around 2009 after a 20-year hiatus, and has since become an influential voice in the Colored Pencil community, where he seeks to provide other aspiring artists with easy access to resources and information about developing their craft. John is an active member of the Colored Pencil Society of America (CPSA), and also maintains a regular online presence through his podcast, website, social media, and the new Sharpened Artist Academy. He lives with his family in Cincinnati, Ohio.
Course Curriculum
PREVIEW .... Part II - Bonus - Stonehenge Drawing Process (107 minutes)
Available in days
days after you enroll
Frequently Asked Questions
When does the course start and finish?
The course starts on July 13, 2020 and never ends (unless you purchased the yearly access)! It is delivered weekly with a new lesson coming out each Monday for the next several weeks. Some of the modules will take several weeks to complete, while others may be quickly consumed. You can choose to work inside each module that week or wait a few weeks and consume some of the content all at once. Totally up to you and the way you work best. Most of the early adopters of this course are still active and involved inside the Office Hours weekly meetings.
How long do I have access to the course?
There are two pricing and access options for this course: 1. Lifetime access 2. Yearly access
What if I am unhappy with the course?
We would never want you to be unhappy! If you are unsatisfied with your purchase, contact in 60 days from the course launch date and we will give you a full refund. The course will officially start on Monday, July 13th, 2020. You have 60 days after that to decide if this course was the right fit for you.
Can I get the course content all at once or do I have to wait a week before a new module is released?
You have a cohort of students all going through the materials with you. So the material is structured to be given week-to-week…. But that's actually part of what makes this course so unique! I'll be taking the responses and questions from students each week and using that feedback to make the course a highly dynamic program. The Office Hours is the primary place where you can discuss the material you just studied with the current cohort of students. Think of it this way— When you sign up for a college course, the professor does not give you all of the lessons at one time. You progress through the course a little at a time, and sometimes things change due to the particular needs of the students taking the course at that time. The same is true for the Portrait Course inside the Sharpened Artist Academy. The modules inside the course are not YouTube videos where an artist is just telling you what steps they took, hoping you'll get a similar result. Instead, this is a methodical process, laid out and organized with intention and forethought. The course is offering a transformation in your skills as a portrait artist, and that doesn't happen overnight. We're on this journey together. By the time 12 months rolls around, you will be a different portrait artist than you are today!
How long is my access to the course?
New content will be made available and ready week by week for approximately a period of 20 weeks. After that, you'll have access for one full year from the time you purchased (unless you purchased lifetime access). There are additional options for on-going support once you're done going through the material in the course.
Is the material just pre-recorded videos? Or will I be able to ask questions in a group?
Each week there will be a video lesson as well as a downloadable written content section. Iinside the lesson, you'll find an area for group chat interaction as well as an opportunity to upload your own work to share with the group. In addition to all this, there will be exclusive weekly livestreams (which I'll record and post for later use in case you miss it, available during the initial 20 week period). I will also have office hours posted weekly where I'll be available for quick answers to any of your pressing questions.
If I don't purchase the course this time will it be available again for this price?
The course will be available sometime again in the future, but probably not this year and not for this price. If we do decide to offer the course again, the price will most likely be higher. If price is a factor for you, this is your best time to enroll!
How are you offering this course for such a low price? I've seen other online art courses and art communities for $2,000 or more per year.
You're right — this course IS offered at a ridiculously low price! That's because I want everyone with a desire to have the option to transform their portrait drawings. If anyone can start out drawing as poorly as I did then I know a complete and radical transformation is 100% possible! But I don't want cost to be a prohibiting factor. If I charged over $2,000 for this course then there would only be a select few people who would be able to benefit from these techniques, lessons, and community.
Will this course help me as a total beginner?
I'll be honest with you: this course is not suited to artists who are at the very beginning stages of drawing. If you still get frustrated or lost when you draw and give up, this is probably too advanced for you right now. That doesn't mean that in a month or so you won't be ready. If, on the other hand, you have worked for a few weeks or a couple of months (in any medium) and you are excited about learning how to draw portraits in colored pencil, then you are a good candidate. This course is for an artist that is growing more confident and is exited about what is possible for their future! Are you always frustrated when drawing? Some good ways to overcome the feeling of frustration and anxiety are: To keep drawing and problem solve even when you "mess something up". Don't stop. Don't keep starting over. Reach out to a mentor or close art friend who has the ability to see problems in your art and provide feedback. Draw every day and look at your work critically, and learn from the mistakes. Already doing this? Great! You would most likely enjoy Face Value.
Can I enter the artwork I create in this course into contests?
You're more than welcome to enter any of the work into shows. I grant you full rights to the photos used in this course without any attribution to the model or artist at all. You're welcome! But, I will say that you should read the show rules carefully because most contests and shows do not allow you to enter a piece where you were not the originator of the concept. Just keep that in mind.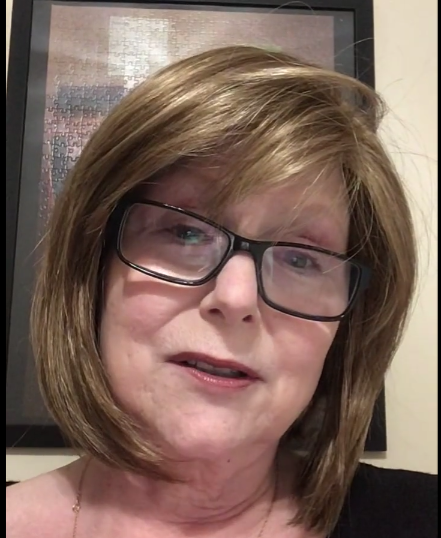 This course is closed for enrollment.